I am nearing the 3 year mark of when I quit my day-job to pursue Keyhubs full-time. I still remember the fateful day I gave notice and the pivotal events that followed in the days after.
During the six months up to that point I was growing increasingly dissatisfied with work. My peers were getting laid off left and right due to the economic downturn. Morale was tanking and we had more work to do with less resources.
Then came the "straw that broke the camel's back". My boss and I had an intense disagreement at the height of a major project that was about to launch. The conversation got heated and he said some things that made my skin crawl. With everything else that had built up over the months, I just wanted to tell him to take my job and shove it.
I came home steaming. I cannot remember being so ticked off in all my life.
My wife tried to talk me off the cliff, but she too knew that I was not in a healthy place. She knew I needed a change.
Luckily, we still had a small pile of cash from a recent refinance of our home, which we were originally going to use to pay down some debt. But, with everything going down we decided to "re-purpose" it. The extra capital, which would give me about an 8 month runway to find another job, helped us muster up the courage to do something drastic.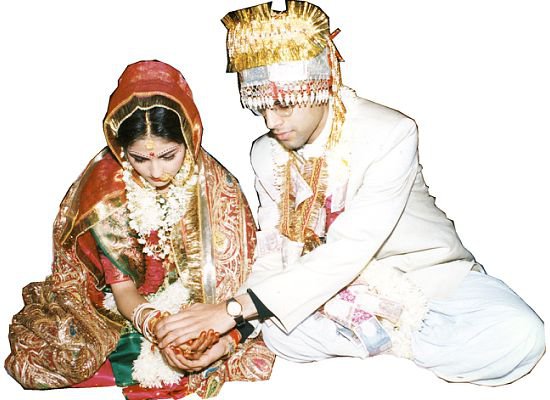 [My wife, Priya Narula, and I at our "Monsoon" wedding in 1997.  We were married in New Delhi.]
After talking it over, she told me to quit. "We'll figure something out, honey", she said. Keep in mind, my wife was (is) a stay-at-home mom and we had (have) two young kids and a mortgage. I was so grateful and relieved to have her full support.
I crafted my resignation email on Halloween (Saturday) night and sent it the following day. It felt incredibly awesome to tell my boss how I really felt. To not be afraid. To tell him it was over.
Trick or Treat?
On Monday, the weight of the world was off my shoulders. All I felt was euphoria, elation and liberation as I walked around the office telling people I resigned.
But then Tuesday hit. The feeling of freedom and relief was quickly replaced by panic and confusion. What did I do?? We're in the worst recession since the Great Depression. What if I don't find another job? Holy buckets! I am the only earner in this family!
I sat on my bed Tuesday evening, by myself, in a contemplative funk, pale in the face, wondering what to do next.
And then something amazing happened.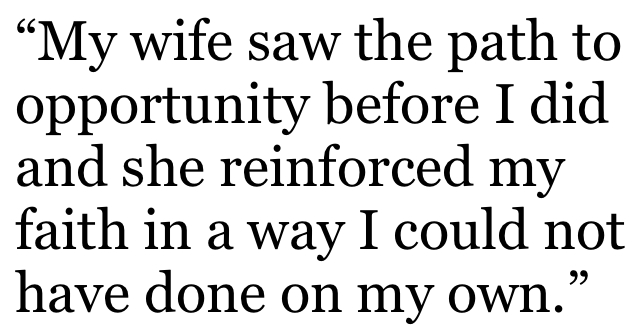 My wife walked in. She saw the distress on my face and knew I was freaked out. In a rhetorical, up-beat (unexpected) tone she asked: "Why are you so distraught? What are you so worried about?" She continued, "I've been thinking. You have this Keyhubs thing. People seem to like it and you have a few small customers. Why don't you just focus all your attention on getting that venture off the ground?"
What? Could I really be hearing what I was hearing? My wife wanted me to bet all my eggs on a pet-project that, at the time, was bringing in about $3,000 in annual revenue?
But, she had a point. If we could make that much money with relatively little effort and attention, maybe, with a lot of attention and concerted effort, we could turn this "Keyhubs thing" into a full fledged business.
"Are you serious?", I replied, in a kind of timid astonishment.
Then my wife looked straight into my eyes and, with a quiet confidence, said something I will never forget:
"I believe in you."
She believed in me. I knew this. But I never had these words said to me in that way, at the most important crossroads of my professional life. Those four words altered the course of my life and career forever and it was one of the most defining moments of our marriage.
Deep down Keyhubs is what I wanted to do. I just needed a nudge, a boost, a confirmation from a trusted confidant. My wife saw the path to opportunity before I did and she reinforced my faith in a way I could not have done on my own.
My distress quickly turned into excitement, hope and possibilities.
Fast forward three unpredictable and arduous years and we are beginning to see the light at the end of the long, dark tunnel of start-up mode. We can feel the upward momentum.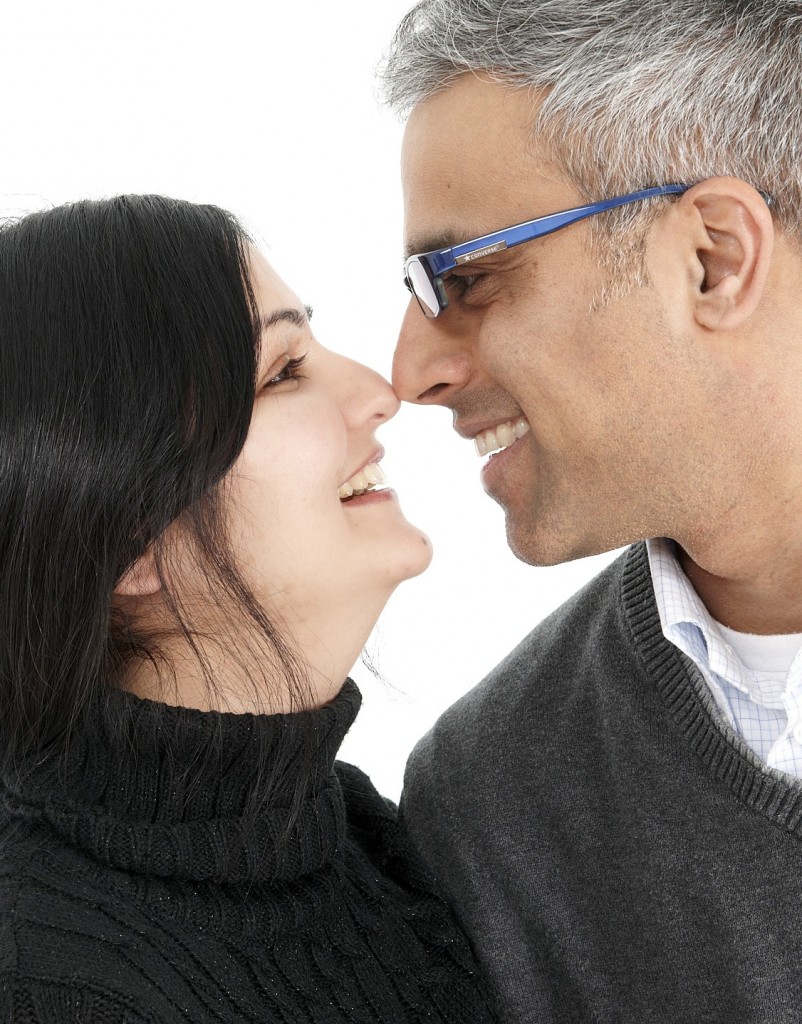 [Priya and I – 2012. This picture captures the feeling we had when we both decided to become entrepreneurs – so key to see eye-to-eye.]
As we look back at the "valley of death" from a slightly elevated plain of optimism and potential, I remind myself that I would not be here if it were not for my dear and foresightful wife. She took a huge risk when many others would not. She believed in me when many others did not. Each step of the way, my wife was with me. She cheered me on and lifted my spirits through the darkest of times.
They say that bad leadership spurs entrepreneurship – so does good spousal support. In my case, the latter was a more potent lever.
In this sense, my wife is the "secret" entrepreneur behind the man and has been an indispensable agent in my success.
And, my story is not unique. So many entrepreneurs out there are backed by a strong, intuitive and thoughtful partner. These "partners" typically do not seek public glory or personal credit, yet they move us forward like no other.
This is an ode to them and an ode to my wife.
Vikas Narula (@NarulaTweets) is Creator and Co-Founder of Keyhubs (@Keyhubs) – a software and services company specializing in workplace social analytics. He is also Founder of Neighborhood Forest – a social venture dedicated to giving free trees to kids every Earth Day.